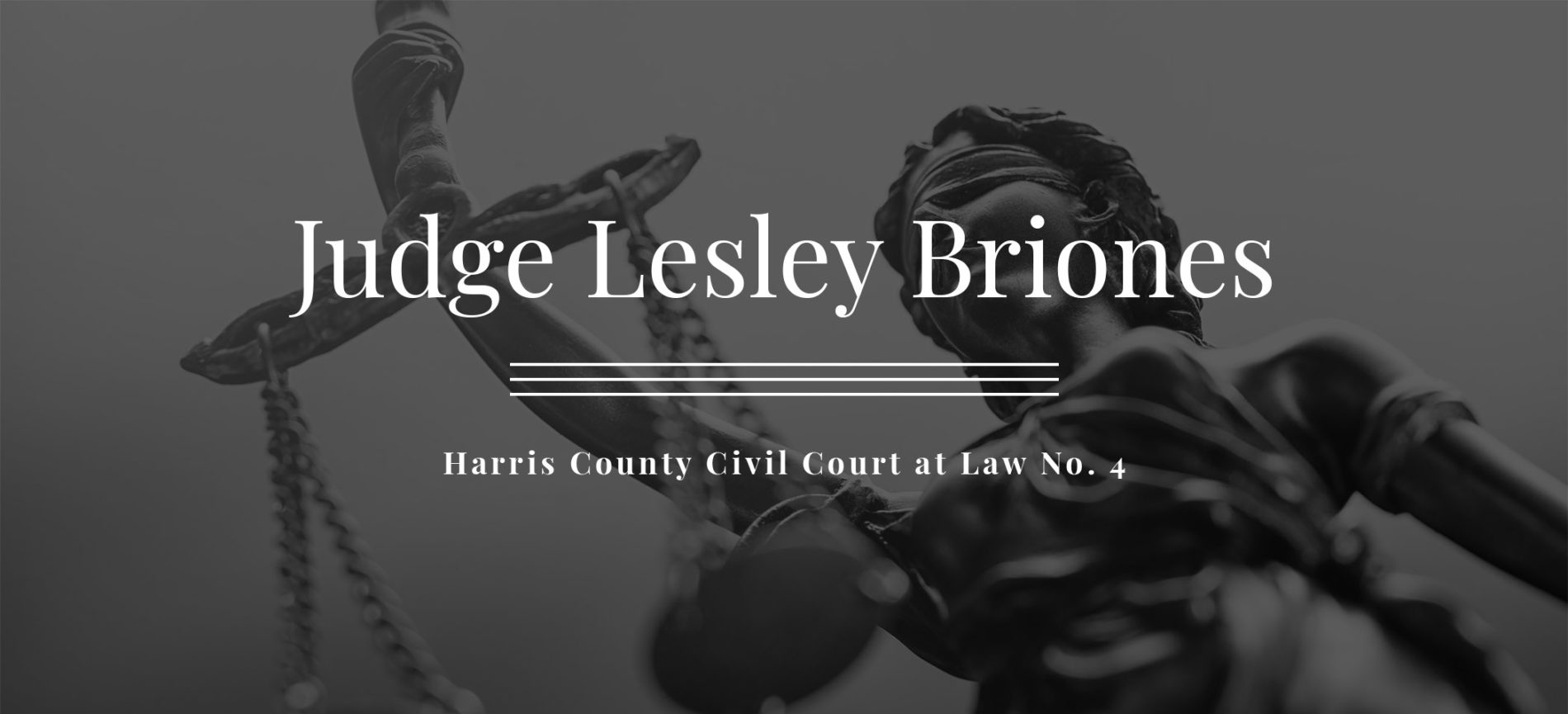 If you would like to support our campaign, please mail your check to:
Judge Lesley Briones Campaign
P.O. Box 925701
Houston, TX 77292
In accordance with Texas State Law, the contribution limits for this race are: $5,000 from individuals; $30,000 from law firms, including all persons affiliated with such firm.
Political Advertising paid for by Lesley Briones for Judge Campaign, Roel Saldivar, Treasurer, in compliance with the voluntary limits of the Judicial Campaign Fairness Act.