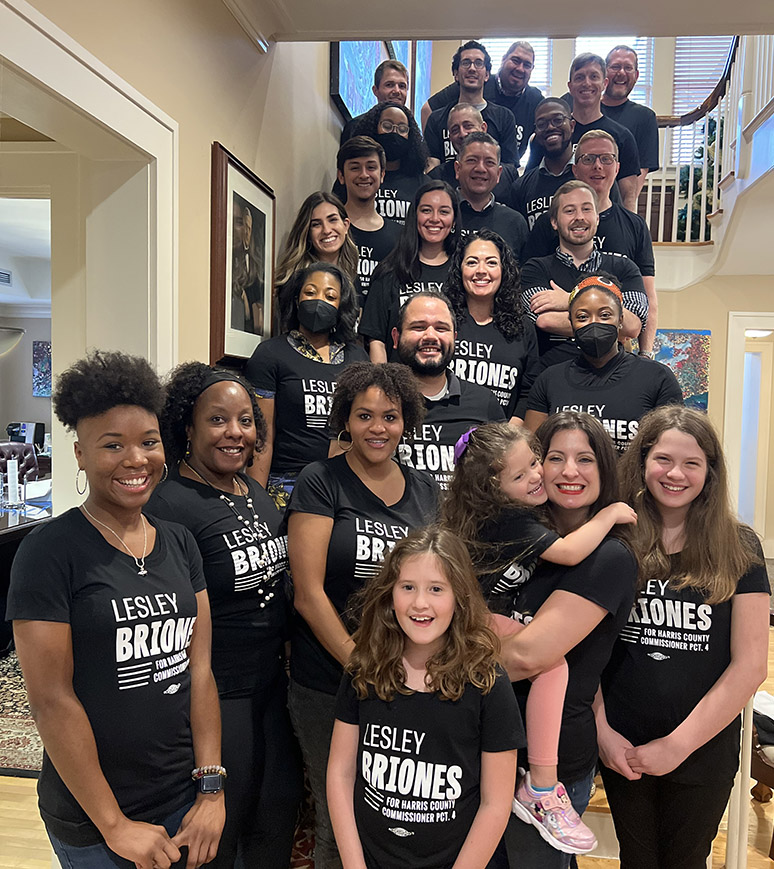 Thank you to everyone who supported our campaign and made our volunteer kickoff such a successful event! We appreciate everything our volunteers do from knocking on doors to texting their friends and family. Every role is vital in our mission to build a safer, healthier, more prosperous Harris County! 
Harris County Commissioners Court's Latino majority already delivering in a new era of representation
(March 2023) 
Harris County will require contractors to provide OSHA safety training for workers
(January 2023)
This Week in Texas: An in-depth conversation with a congressman and a commissioner-elect 
(December 2022)
Flood mitigation among concerns new Harris Co. pct. 4 commissioner is prioritizing 
(December 2022)
Lesley Briones names public safety, flood control as top priorities as Precinct 4 Commissioner
(December 2022)
Laredoan unseats 11-year commissioner in Harris County
(November 2022) 
A CONVERSATION WITH LESLEY BRIONES
(November 2022) 
Who is Lesley Briones? Meet the new Democratic Harris County Precinct 4 commissioner
(November 2022) 
Election monitors to watch…the election monitors
(October 2022) 
Editorial: We recommend Lesley Briones for County Commissioner, Precinct 4
(October 2022) 
"Briones' Positions Hold Broad Appeal" Houston Chronicle continues to endorse Lesley Briones (May 2022)
"Energy and Experience" Houston Chronicle Endorses Lesley Briones for Harris County Commissioner Pct. 4 (February 2022)
"Off the Kuff" Interview with Charles Kuffner (January 2022)
Rice University political scientist Bob Stein: "Clearly, I would say former Judge Briones is in a strong position." (December 2021)
Lesley Briones Announces for Harris County Commissioner Pct. 4 (November 2021)
Native Laredoan Judge Honored for Efforts (June 2021)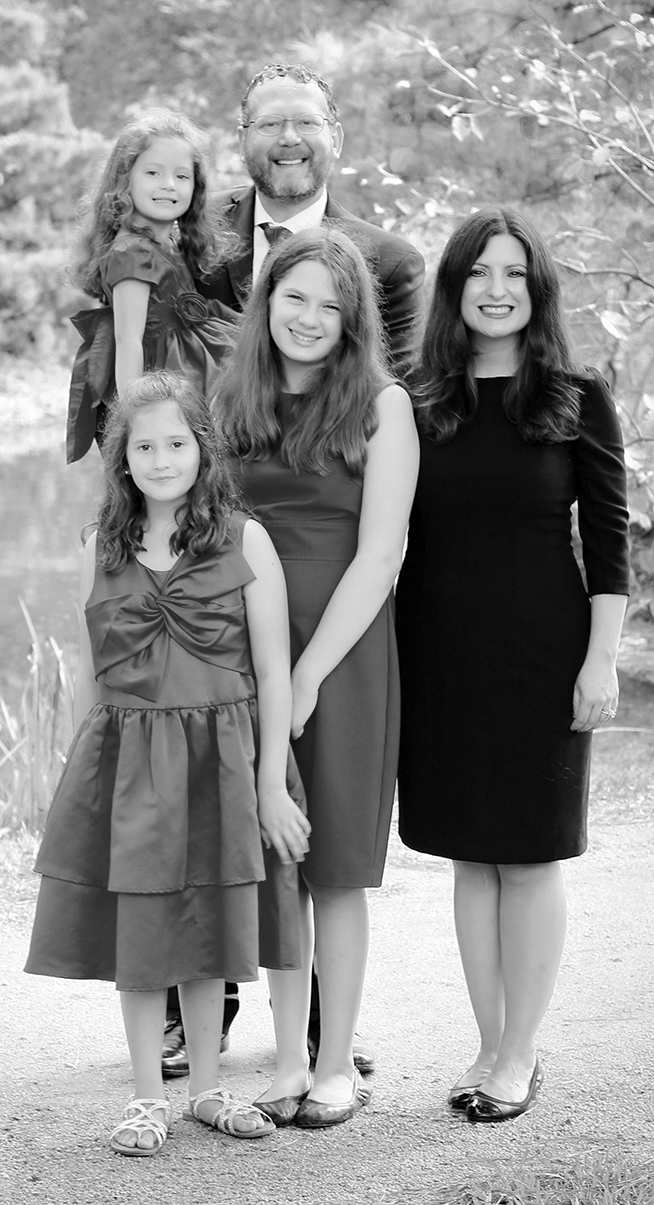 Press Statement from Lesley Briones – November 9, 2022
I am grateful to the voters for placing their confidence in me. I thank Commissioner Cagle for his many years of service. Now, the campaign is over, and I look forward to representing each and every individual in Precinct 4. I will strive to make Harris County an even more inclusive, vibrant place where everyone has a fair shot. 
There is much work to be done – and I know that, together, we can build the community we want for our children. We will get the basics done with excellence, and we will be bold and innovative as we make Harris County a model for Texas, the nation, and the world. We are all in this together, and I look forward to your partnership as we keep driving Harris County forward.